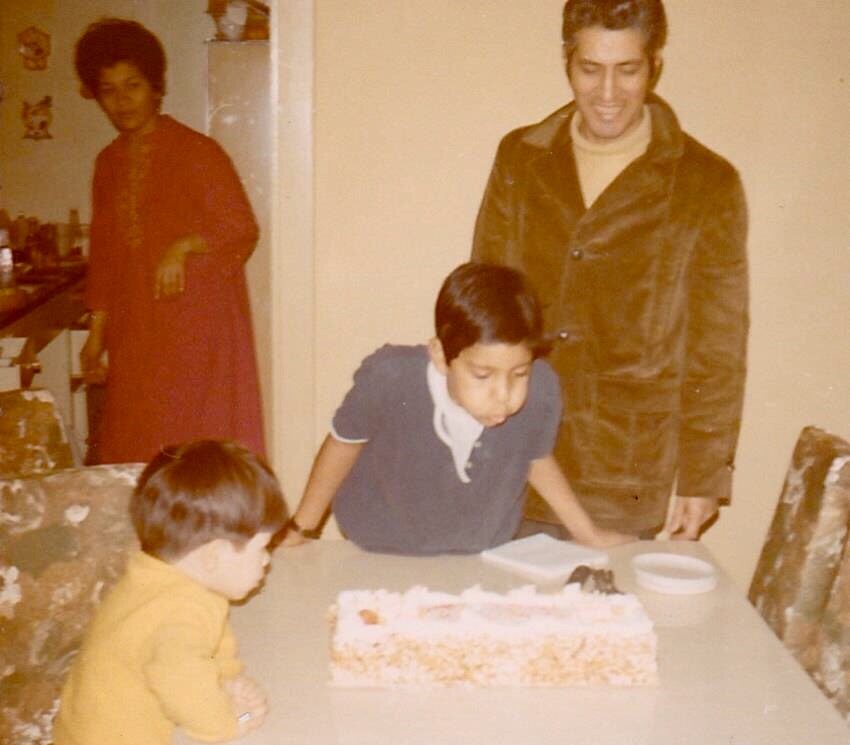 Born in Los Angeles, CA., Albert Raymond Campos grew up in Highland Park, in a "God fearing," church going, gospel singing & preaching family. His mother, Adela sang in a gospel group called, "The Messengers" from the late 1950's throughout the 1960's & his father, Albert Sr. was a preacher. Music was the bond between mother and son. It still is to this day as Adela is now 86 years young and still singing gospel.
Albert was drawn to the drums and to rhythm as a child. Grabbing the round, strut tube pant hangers from the closet, using two of them as drumsticks, Al would play beats on top of the table, on books & magazines or even on the couch cushions. He would also take a butter knife and fork from the dining table and drum a beat using the plate as a snare drum and the water glass as a ride cymbal. If his mother Adela was in the kitchen cooking then Al would sometimes find a couple of wooden spoons and play a groove on the pots and pans. His mother Adela would call her son by the nickname "Thumper."
School Years
Some years later, while in the 7th grade, his first real instrument was the tenor saxophone. He began playing the sax in the school orchestra at Luther Burbank Junior High School. In the 8th grade he played baritone sax in the orchestra but carrying that instrument home was a chore. He asked his music teacher, Mr. William Court if he could switch from bari sax to trumpet? Mr. Court explained that they had enough trumpet players but that he could try taking the trombone home. So, Al played bari sax during the school hours but took the trombone home and practiced that instrument, playing to all the great horn bands records such as Chicago, Blood Sweat & Tears, Chase, Kool & The Gang, and Tower of Power. Not to mention playing along with the jazz albums his mom played, The Jazz Crusaders, The Four Freshmen and Five Trombones, JJ Johnson and many other fantastic vinyl records in his mother's collection.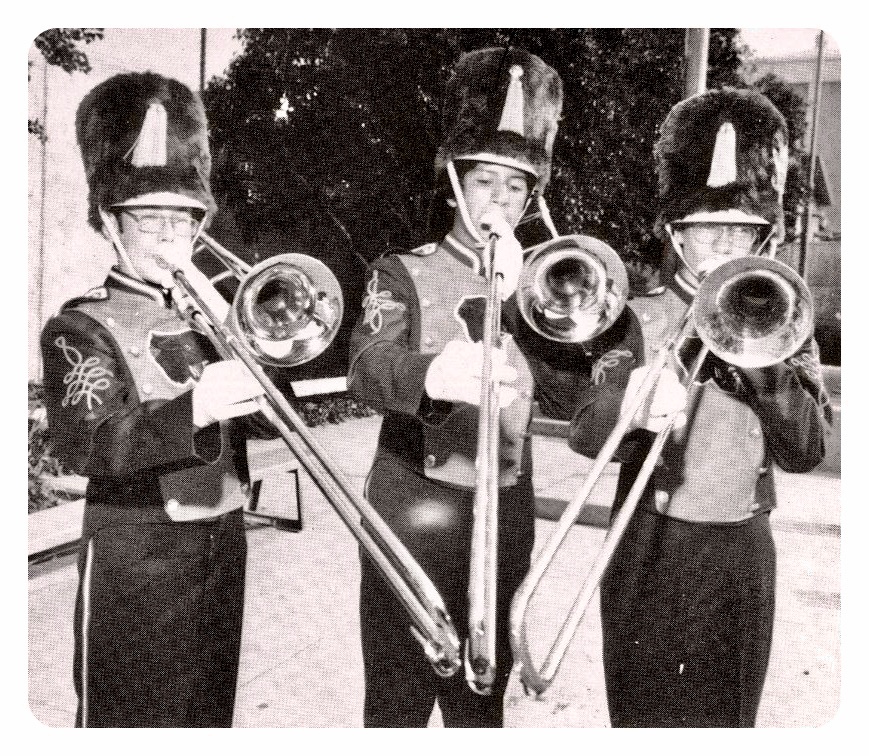 While in the 9th grade, Al was recruited to play in The Franklin Panther Marching Band by his teacher, Mr. Richard Quan. Al played lead trombone in the Panther marching band for the 9th &10th grade. He played every single Friday night for football halftime shows, various parades, as well as an all city marching band competition at the Los Angeles Memorial Sports Arena in 1976, when the band featured Al playing his first trombone solo in front of a huge audience. That song was "Vehicle."
At this point, Al was really in love with jazz music and for his junior year, 11th grade, he wanted to try getting into the Eagle Rock High School Jazz Band under the direction of Mr. John Rinaldo. The band director and jazz band were famous for having been state champions in the past. As fate would have it, Al did in fact play in the jazz band during his junior year and it was in deed an exciting decision and a memorable experience.
Local L.A. Bands
Growing up in Los Angeles was fantastic, with countless opportunities to play in all types of bands, playing every genre and actually gig all over southern California. Especially during the 1970's when horn bands were the norm and people wanted to hear live bands playing the Top 40 hits.
Al's first band that he joined was a group called, "Mixed Breed." He played trombone in the horn section. The 7-piece band played at school dances and parties. Al played with different bands, playing trombone and singing, cutting his teeth in the L.A. music scene. He started to play with better musicians and was a permanant band member with "Sting," playing all over the East L.A. circuit. This is where Al found his place of belonging. Playing so many gigs every week, hearing other bands on the same Bill, meeting players and dreaming of doing something more and more serious with music.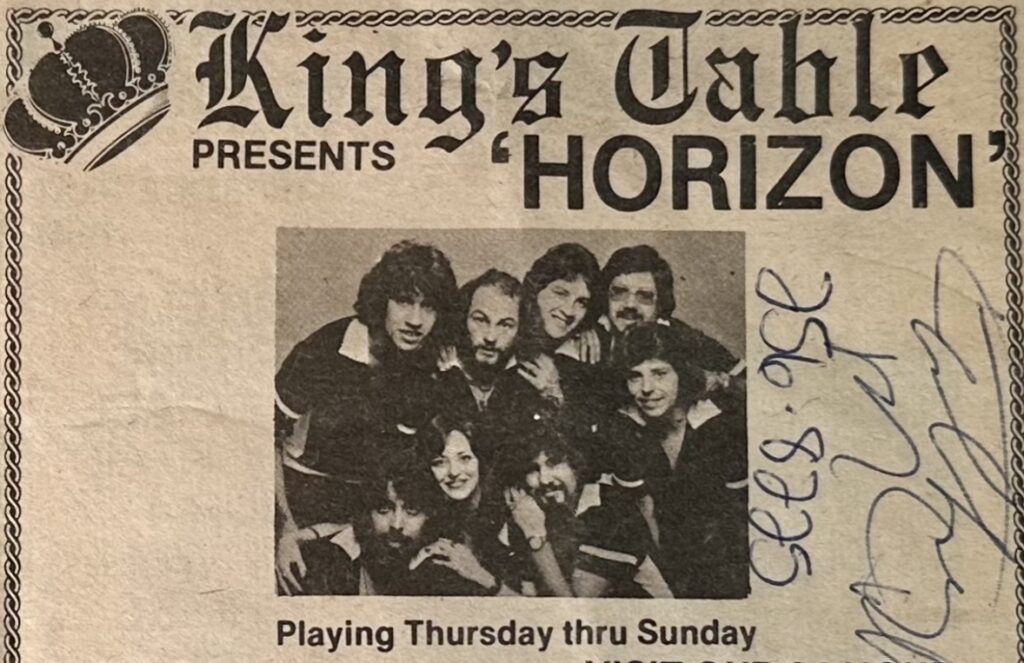 During these years, mid-late 1970's, Al was young, a high school kid playing gigs on weekends and even began playing 3-4 nighters at little clubs around the city. He was a member of "Horizon," when he began gigging at night clubs that he was far too young to actually be in. His height and the fact he was a musician in the band gave him the credibility to get into these clubs. Horizon was a very good band with super musicians. This is the band that gave Al his confidence to play with just about anyone. And that, he did!
Hawaiian Reggae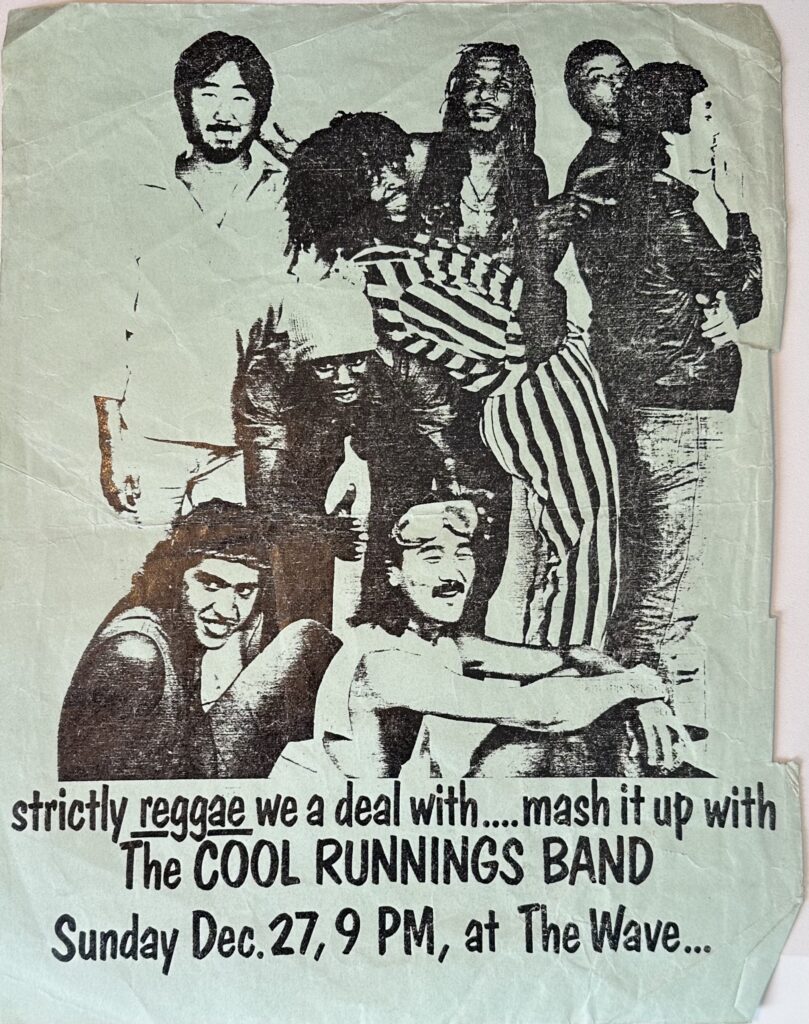 Albert first travelled to Oahu, Hawaii when he was 14 years old, playing trombone in The Glendale City Marching Band. They performed in a parade in the middle of Waikiki and Al fell in love and vowed to return there one day and live in this paradise.
Al had been moving around Los Angeles, working, playing music, but in 1981 his dream would come true. He packed up his life into a trunk, with his trombone and moved to Hawaii, the island of Oahu, just like he had imagined one day he would.
Right away he found a band looking for a trombone player. "The Cool Runnings Band" was the only reggae band on the island at that time. They played all the time, all over Oahu but his favourite venue was the local hot spot "Waikiki Wave" in Honolulu, Hawaii.
After living in Honolulu for just under one year, unfortunately he moved back to L.A. After relocating to the Los Feliz area, approximately 1/2 year later he moved to San Francisco to live with his uncle in a North Beach apartment. This move changed everything for the better.
San Francisco to Copenhagen
Albert moved into the Italian neighbourhood, North Beach. Working in the city and living a completely new, different and exciting life and there was still time to play music. Taking odd jobs and living a single lifestyle, Al started playing and jamming in blues bars, jazz clubs, and some latin spots in the Mission District. More on that later.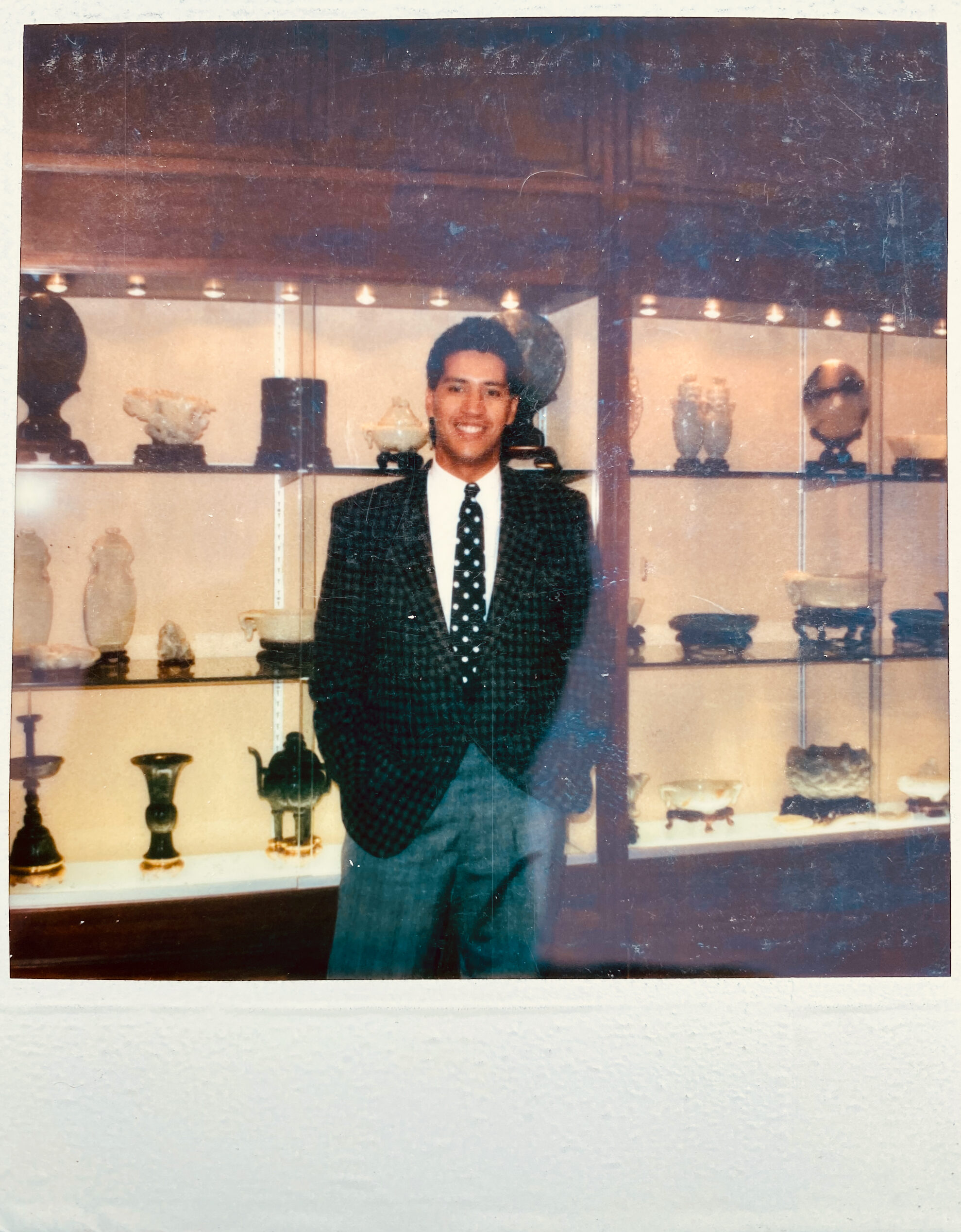 Working for a temp agency, Al was sent to check out a job for possible employment. It was a cleaning job. He was not overly thrilled about the prospects until he saw where he'd be cleaning. A beautiful asian art gallery in the lobby of The Fairmont Hotel, Nob Hill. That gallery was the world renowned "Ashkenazie & Co. Jade & Oriental Art."
So there was Albert, windex in one hand & a cotton rag in the other. Lifting a work of art, one by one off the glass shelves, cleaning the glass shelves and the sliding glass doors, then put each work of art back in its place in the display case. Cleaning, vacuuming, packing pieces to be shipped to their new owners, the collectors and clients all over the world. Until one day when a man asked the cleaning boy if he knew anything about the works of art? That question was answered by Al, who by this time knew many of the jade carvings very well. That man who asked Al, was Red McCombs. He made his first purchase that day. Al's first sale was an 18th century Chinese jade incense burner with an Imperial mark on the underside. That piece was sold for $18,500! By a cleaning boy.
As you can see in the polaroid picture, Albert did in deed get promoted to sales, however he did remain responsible for the cleanliness of the gallery and the massive collection of jade & oriental art. Al worked at Ashkenazie & Co. for 6 years, but the musician in his soul kept tugging and the creative energies would not let him get too comfy, sitting back earning art dealer money. It was time for a change and so he resigned and began playing music again, and this time using his sales and people skills at a North Beach leather shop called, "East West Leather."
El Rio
Al joined a new band, a Brazilian samba band called, "Voz Do Samba." Here's a funny story. Voz Do Samba had a gig, Al can still remember the date, it was Tuesday May 3, 1988. Tuesday was Latin Night at El Rio and so the Brazilian samba band would be the evenings entertainment. Al remembers walking in the front door, past the pool table and out towards the rear exit where there was a beautiful outdoor patio, sitting area and a stage. As Al stood amongst the crowd, being a tall guy he was looking over most people's heads. Then he saw a very beautiful girl. She was tall, short blonde hair, gorgeous and had a very cool style. He thought to himself, "forget it man, You got no shot with her." So he just let the thought go and waited to play with the band. Al got on the stage playing beautiful samba music and people everywhere were dancing, including that gorgeous blonde girl. There she was dancing, in the middle of lots of people but Al noticed that she was looking up to the stage, catching Al's eye. That was May 3rd, 1988. Al would find himself spending the next two weeks with her. He found himself visiting that girl, who was a tourist in San Francisco at that point and after getting to know each other for those two weeks, she returned home and that is where Al found himself visiting. In Copenhagen!
They fell crazy in love and were married 5 months later, in October 1988. However, in 1989 San Francisco was rocked by a huge earthquake. Al had always dreamt of living in Europe and now he had the chance to do it. So in April of 1990, Al and his Danish wife, Lone moved to Copenhagen Denmark where they both still live and still married!
New Life In Denmark
Al Campos music career really took off in Denmark during the 1990's & 2000's. He was very active as a recording session vocalist and trombone player. You will find his name on many recordings with artists such as Jørn Hoel, Hanne Boel, Ester Brohus, Lars H.U.G., Zapp Zapp, Eran D.D., Østkyst Hustlers, Jette Torp, Malene Mortensen, Caroline Henderson, Remee, Thomas Blachman, Kefas Gospel Kor, Charlotte Roel and many other Scandinavian artists.
Al has also had the immense privilege to have performed live & on T.V. with Rick Astley, Michael Bolton, Edwin Hawkins, Andraé Crouch, Bootsy Collins, Richard Smallwood, and other great musicians. Al Campos has performed at many major festivals in Denmark including Roskilde Festival, Smukfest, Copenhagen Jazz Festival, Grøn Koncert and others.
Pass It On!
In 2006 Al was hired for the first time as a teacher of music and english at Odsherreds Efterskole. Al put together some important projects for the students there. The most important was Performing Arts program where Al traveled with 9th and 10th grade students to Chicago, Los Angeles, London, Seville and around Denmark.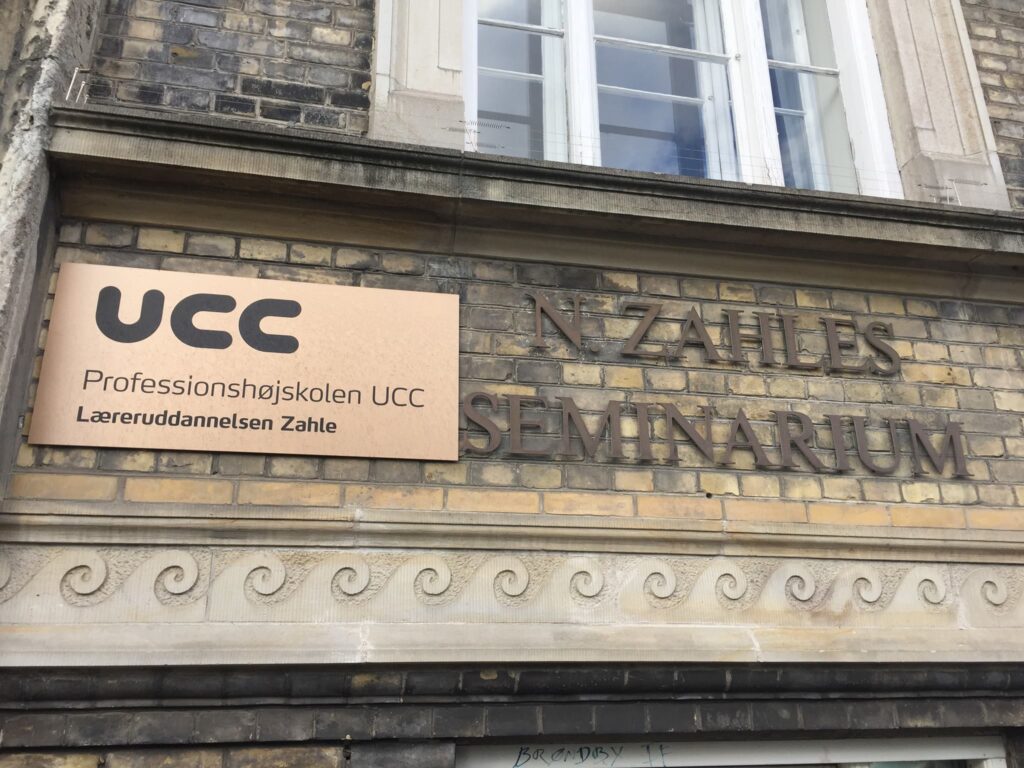 Al Campos attended N. Zahles Seminarium in 2012 and completed his education in 2015 as music and english teacher. He has since worked full-time at various schools, most recently ending a 7 year teaching job at Al Quds Skole in Nordvest, Copenhagen.
Al is currently planning and organising his newest endeavours teaching gospel music, soul choir, and writing new music for his upcoming release.